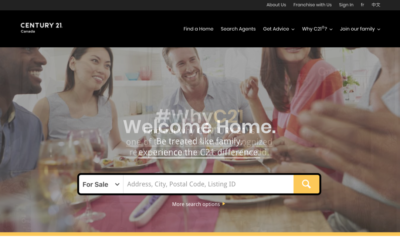 Global real estate - 5 lessons to learn from the deal between Century21 (Canada) and Zillow (USA) U.S. real estate website Zillow says it has reached a deal with Century 21 Canada to list Canadian properties on its site. This is the first deal between a Canadian real...
Let's Start Something new

Say Hello!
Excepteur sint occaecat cupidatat non proident, sunt in culpa qui officia deserunt mollit laborum. Sed ut perspiciatis unde omnis.