LeBonCoin's real estate strategy: new homes, and direct competition to Airbnb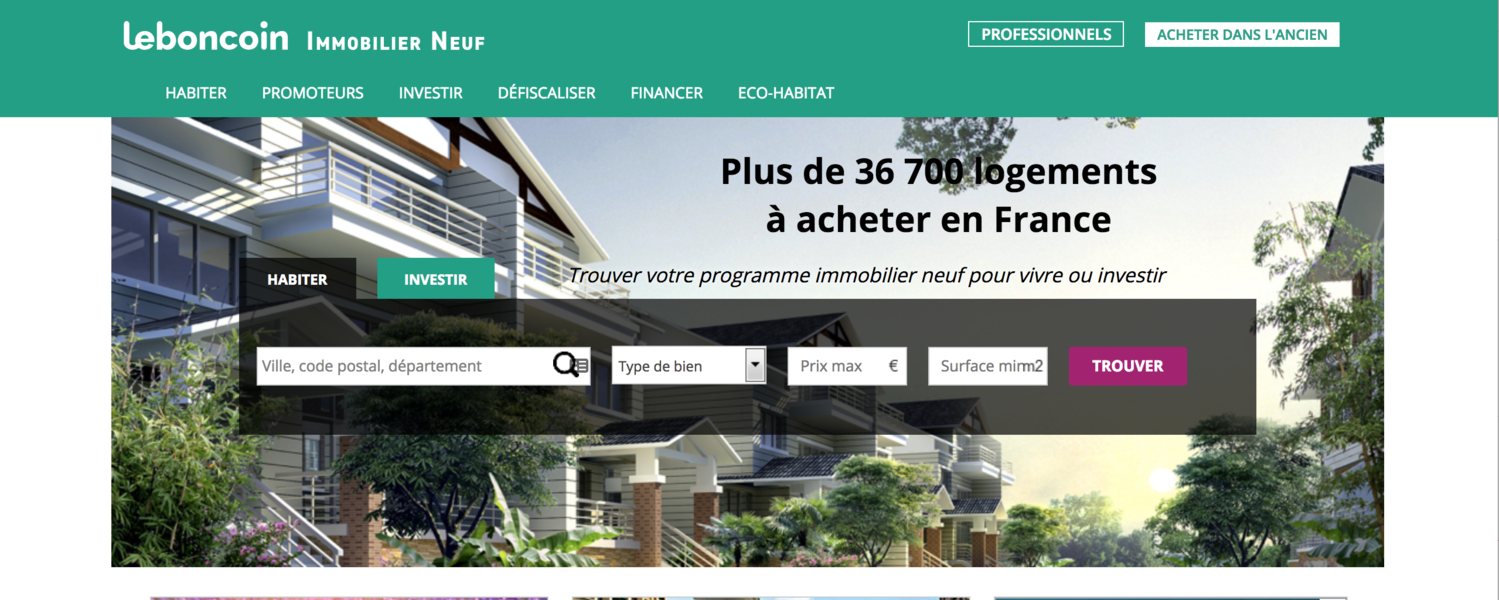 One year ago, LeBonCoin acquired AVendreALouer (see more here). The leading classifieds website LeBonCoin (27 million visitors per month) was acquiring one of its challengers in the property portal industry, AVendreALouer (#6 in France, with 1.3 million visitors per month). What synergies has this acquisition created? How is LeBonCoin leveraging this acquisition?
New Homes section: LeBonCoin adopts the technology developed by AVendreALouer
As the CEO of LeBonCoin Group (Antoine Jouteau) says: « New Homes represent 13% of the total transactions on the real estate sector » (see original article). « In September, we launched leboncoin New Homes' section based on the technology of AVendreALouerNeuf ».
For now, 24 000 new homes are available on this dedicated section, however this number should rapidly grow and contribue to LeBonCoin's growth in the real estate sector.
While in 2017 LeBonCoin generated 257,5 million euros in revenues, its real estate section generates over 10 million unique visitors each month (source), making it the 2nd most popular segment after its automative section.
Yet, another segment could generate strong growth for LeBonCoin: short term rentals!
LeBonCoin, a direct competitor to Airbnb?
In high season, the short-term rentals section of LeBonCoin generates over 2 million unique visits per month (source). While for now LeBonCoin offers none of those services, it will soon launch the possibility to book, pay, but also buy insurances for short-term rentals. That will no doubt make of LeBonCoin a more serious competitor to Airbnb on the short-term rentals sector.
Geoffroy Reiser / geoffroy@property-ba.com
Just for a drink or to call on our skills, write us a little message …